Home> Website Design & Development
Website Design & Development
A website is the best business identity. The main objective of designing a website is to gain business-oriented customers and make it easy for customers to know who you are.
Make your business shine online with a business website designed for you by a professional designer. As a small or medium-sized business, your company's website is often the first point of contact for customers – and you want it to make a great first impression. The secret to impressing your audience is to have a sophisticated and vibrant website design that is aesthetically pleasing and provides a great user experience.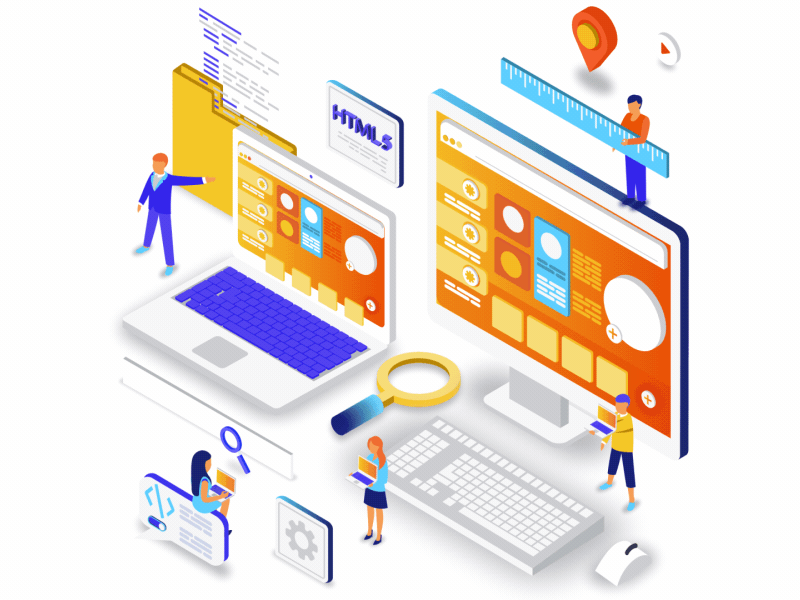 We are at DB Technologies. Best web design and development company in Pune. We have a team of experienced web professionals who cater to all your needs, expectations, and aspirations for all your web design or web development company services, products, and products in Pune.
Basically running a business without the internet is no longer possible. Consumers turn to the Internet for everything from product research to location and business hours. Even a simple and well-designed website can give you an edge in your industry, and if you have products to sell, your website can open up new markets and grow your business cheaply and easily.
Being a professional web design company in Pune, we create industry-specific designs that perfectly match our clients' digital platforms and help them gain valuable customers.
Why is a website important?
The importance of having a business website is to have a strong online presence for your business.
A business website is a collection of your company's products and services