UX and UI design play an important role in the success of any business. Your website, application, or software interface should be well-designed for fast and efficient use. Additionally, a good user interface design will encourage customers to interact more with your site, while an unattractive design will drive visitors away.
At DB Technologies, we understand that user experience affects users and how they interact with a product. Our goal is to design products that are easy to use and fun.
In today's technological advancements, business priorities often focus on improving the customer experience and creating new revenue streams. These goals are achieved through the digital web or mobile applications that do what users need in simple and intuitive ways.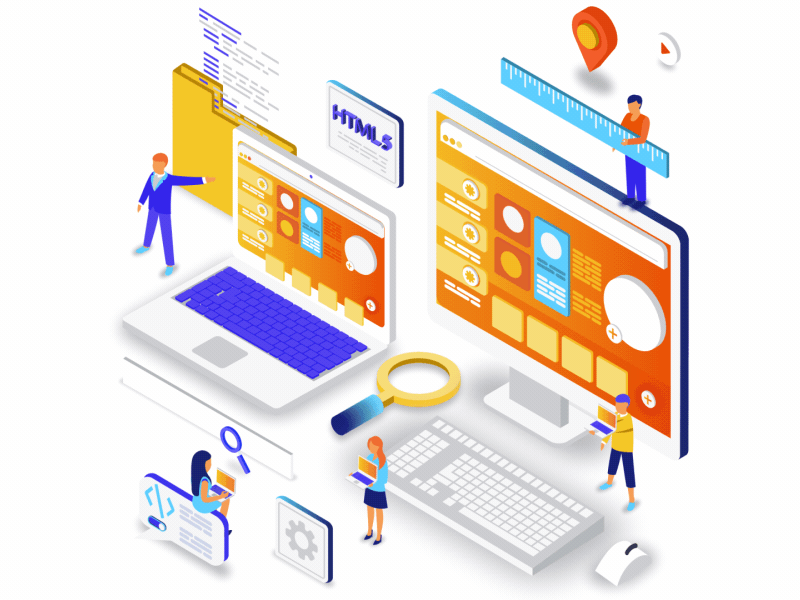 Main Sockets:
A good user experience saves time and resources during the development phase to keep your business running efficiently.
Attract potential customers, increase your site's SEO ranking, and increase organic traffic and conversion rates by providing a better user experience.
Benefits of UI/UX Design for Business
It attracts new customers to the platform
It increases productivity
It increases the conversion rate of your site
It helps in search engine optimization
Great experience for all devices
Website speed optimization
It improves customer satisfaction
UI/UX design is the lifeblood of brand credibility/loyalty, conversions, productivity, high SERP rankings, customer retention, and overall customer experience. Investing in quality design saves time and money on unnecessary updates and redesigns.
Remember, your UI/UX design is the first interaction your customers have with your brand. Make it compelling enough to compel them to take action.